Cheddar dominates Britons' cheese tastes more than any other cheese in any Northern European country
Europe remains the global home of fine cheeses. America's monterey jack has increased in popularity recently, but it has none of the heritage of European cheeses, and while India's paneer is a global export, it's mainly a cheese for cooking. Various cream cheeses are also rooted elsewhere, but in many non-European cuisines cheese simply doesn't feature highly in meals.
New YouGov research reveals the favourite cheeses of seven European countries where cheese is always on the menu.
With input from our hubs around Europe YouGov created a shortlist of 27 cheeses. In Britain, cheddar wins by a greater margin than any other cheese in the other countries polled. 64% say it's one of their favourite cheeses (up to three could be chosen), while red leicester (20%) and brie (19%) trail behind.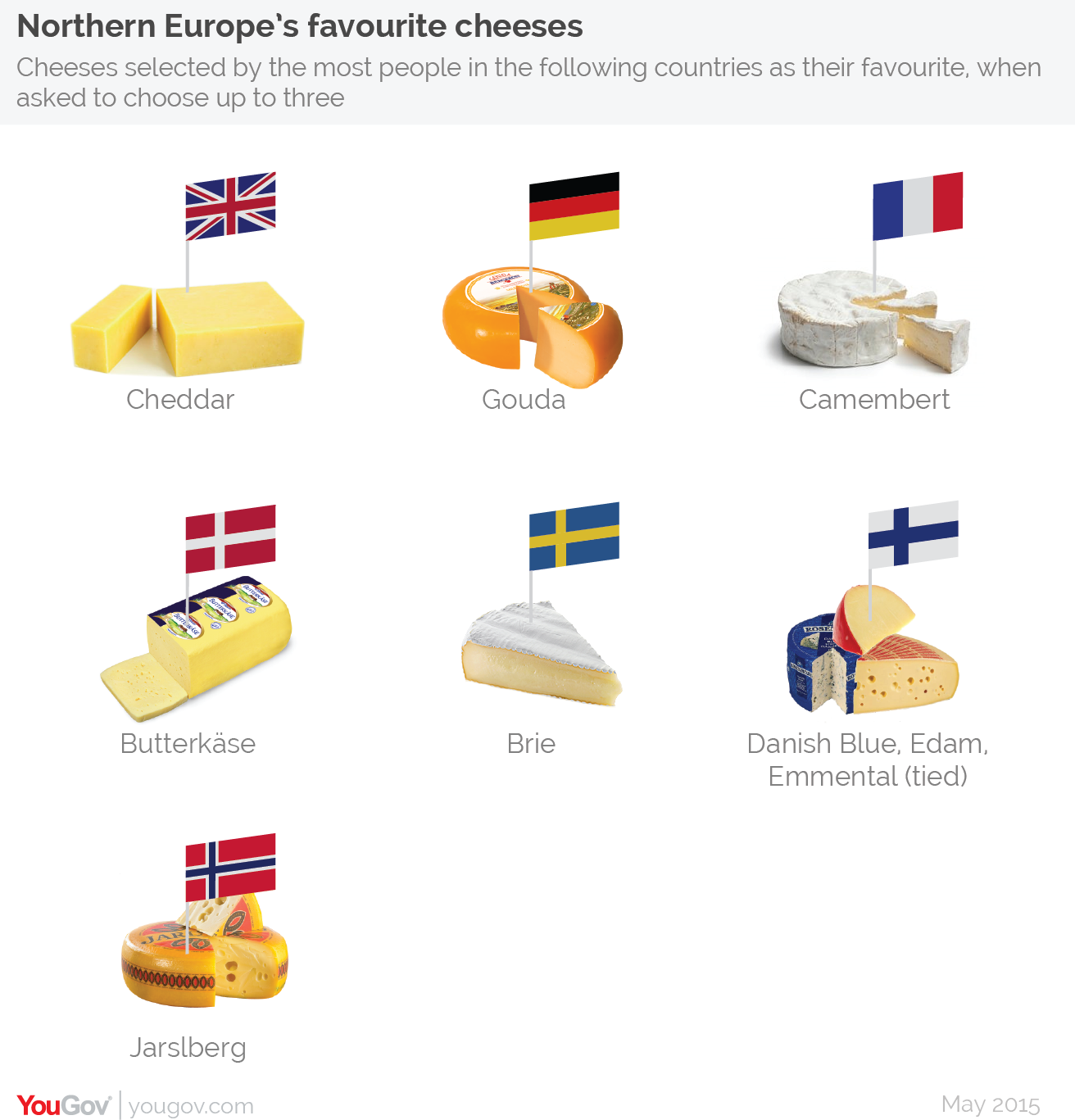 France chooses camembert with the second highest level of agreement (41%) and Norway chooses jarlsberg with a similar level of unity (40%).
Of course the shortlist is not perfect and participants were also able to contribute other cheeses as their favourites. Wensleydale and mozzarella are the frontrunners off the list in Britain, while in Sweden and Norway the local Västerbotten and Norvegia cheeses are also very popular.
In 2013 Germany was the world's biggest cheese exporter, while France was the biggest consumer – eating 25.9 kilos of cheese per person. China ate on average no kilos per person, while the UK actually ate less cheese (11.6kg) than the US (15.4).